Welcome to the meeting website for PAA 2007! This website maintains a complete record of the scientific program of the meeting. Use the menubar at the top to access the program by topic, by day/time or by participant.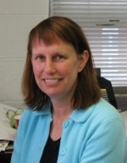 Barbara Entwisle
PAA President
University of North Carolina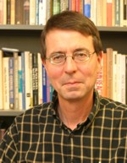 Greg Duncan
Vice-President
Northwestern University
Program Committee
The co-chairs of the 2007 Program Organizing Committee were Barbara Entwisle, PAA President and Greg Duncan, PAA Vice-President. Members of the Program Committee are listed below.
Linda Adair, University of North Carolina
David Blau, University of North Carolina
Kenneth Bollen, University of North Carolina
Philip Cohen, University of North Carolina
Linda Gage, California Department of Finance
Guang Guo, University of North Carolina
Carolyn Halpern, University of North Carolina
Kathleen Mullan Harris, University of North Carolina
Lindsay Chase-Lansdale, Northwestern University
Thomas McDade, Northwestern University
S. Philip Morgan, Duke University
Ted Mouw, University of North Carolina
Thomas Mroz, University of North Carolina
Lisa Pearce, University of North Carolina
Lincoln Quillian, Northwestern University
Ronald R. Rindfuss, University of North Carolina
Bruce Spencer, Northwestern University
Chirayath Suchindran, University of North Carolina
Chris Taber, Northwestern University
Peter Uhlenberg, University of North Carolina
Paul Voss, University of Wisconsin
Local Arrangements Committee
Emily Rosenbaum, Fordham University
April 28, 2006 . Deadline for receipt of suggestions for the 2007 Annual Meeting
July 15, 2006 . Call for papers posted on the program website and mailed to members
September 22, 2006 . Deadline for submitting papers or abstracts to organizers
November 1, 2006 . Begin notification of authors of papers accepted by organizers
December 15, 2006 . All authors notified of papers accepted in paper and poster sessions
February 1, 2007 . Final date to make online revisions to abstracts of accepted papers
March 1, 2007 . Deadline for posting completed papers on the program website
March 29, 2007 . PAA Annual Meeting, Marriott Marquis, New York, NY